Messange from the president & CEO
Thank you very much for seeing our website from among many companies.Environmental problems in the world are deepening.
For more than 10 years since the city planning to live by natural energy and the Ecolopolitan concept, in order to prevent global warming prescribed by the Paris Agreement 2015, it is necessary for each country's target to lower the world average temperature by 2 ° C The content that it is existed has been decided.In order to reduce Co2 it is essential to make a semi-compulsory environment.To be limited, it is possible to contribute to the global environment by providing products and services that aware of credibility, trust, and can send out to the worldIt is aimed at continuing to aim for companies.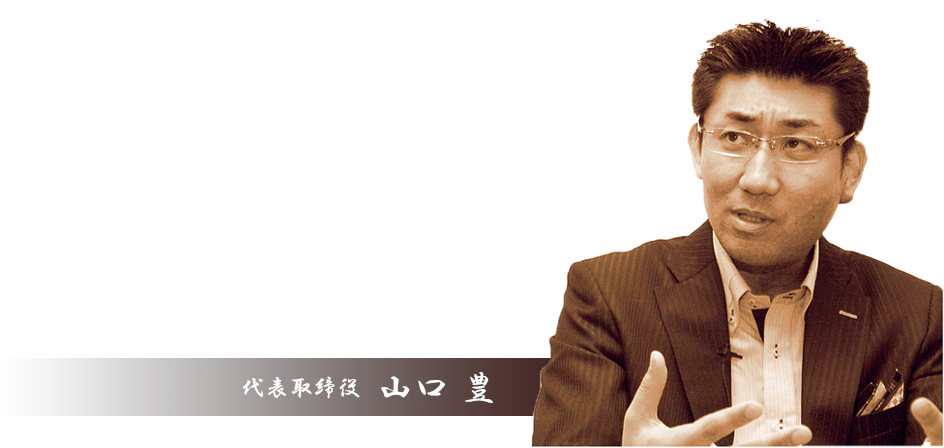 Corporate philosophy
Consider environmental issues at all times, and provide products that promote world ecology
Management philosophy
Challenge An action creates a new future.
Our company creates a new future with four values.
Information value: valuable information is required and will be utilized.
Existence value: Everything is from people. Information will be made by people, people will send out
and catch them. Providing valuable information increases your value.
Utilization value: Because it can provide information with high existence value, the value of use can be enhanced.
Corporate value: Because we have valuable information, high presence of solution capability and value of value,
we can change corporate value to high value.
Product information that reduces the four values and wasteful costs, provides environmentally friendly information,We will provide products and services to help each company.